What does responsible leadership look like? What are the leadership qualities that can make or break an organisation? In these podcasts, Professor Celia Moore from Imperial College Business School invites leaders to share insights from their experience of transforming organisations and making societal impact. The qualities discussed can be embodied by everyone in an organisation, whatever their level.
Episodes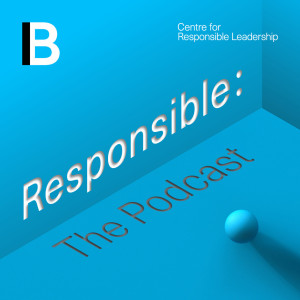 Tuesday Jun 01, 2021
Tuesday Jun 01, 2021
Cristiana Scelza is the CEO for the Prysmian Group in Russia. She has built a career as one of the very few women in any room she is in, first at the tyre manufacturer Pirelli, and now at Prysmian, a global manufacturer of industrial cables. She speaks to Celia Moore about leaning into fear, living with passion, responding to aggression with calmness, and why the future looks "very pink".