What does responsible leadership look like? What are the leadership qualities that can make or break an organisation? In these podcasts, Professor Celia Moore from Imperial College Business School invites leaders to share insights from their experience of transforming organisations and making societal impact. The qualities discussed can be embodied by everyone in an organisation, whatever their level.
Episodes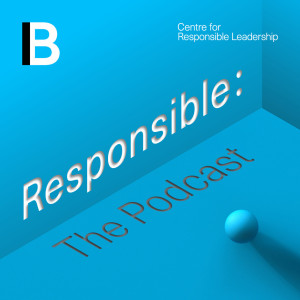 Wednesday Apr 21, 2021
Wednesday Apr 21, 2021
Nora Spinks, CEO of the Vanier Institute of the Family, has spent the last three decades advocating for why vibrant and resilient communities have at their foundation strong and supported families. She speaks to Celia Moore about what it means to be a trailblazer, how to make societal change, and why it's important for our hearts to find each other.