What does responsible leadership look like? What are the leadership qualities that can make or break an organisation? In these podcasts, Professor Celia Moore from Imperial College Business School invites leaders to share insights from their experience of transforming organisations and making societal impact. The qualities discussed can be embodied by everyone in an organisation, whatever their level.
Episodes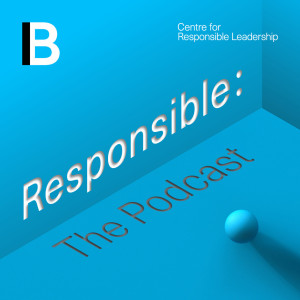 Tuesday Oct 19, 2021
Tuesday Oct 19, 2021
Henrik Hagemann is CEO and Co-Founder of Pureaffinity, a green start-up company with technology that can filter micro-pollutants from wastewater. Just 30 years old, he speaks with Celia Moore about finding your passion, being fearless about mistakes, and how to lead the next generation.